Tip before buying ECG MONITOR or EKG
Before buying one you should consider the following:
There are 2 kind of EKG's with Display and with no display.
The last generation usually comes with a big display and also touch screen however the old generation some of them doesn't have a display, so you have to use buttons to manage the EKG.
There are portable ECGs for home use that do not use electrodes, but have sensors where you place your fingers or put the device directly in contact with different parts of the body. They are much more comfortable to use, but an electrocardiograph with electrodes allows you to do other things while the device is measuring.
Professional electrocardiographs usually have 12 leads, but in the case of portable ECG monitors, they are not so common, but there are up to 6 leads on the market.
The greater the number of leads, the greater the detail of the electrocardiogram and the number of abnormalities that can be detected.
Alerts and types of alterations that it can detect
Alerts and types of alterations that it can detect
abnormal heartbeats (arrhythmias)
premature ventricular contraction (PVC)
atrial fibrillation (AF)
tachycardia
bradycardia
ST-elevation and ST-lowering
missed beats
Saved Result and Final report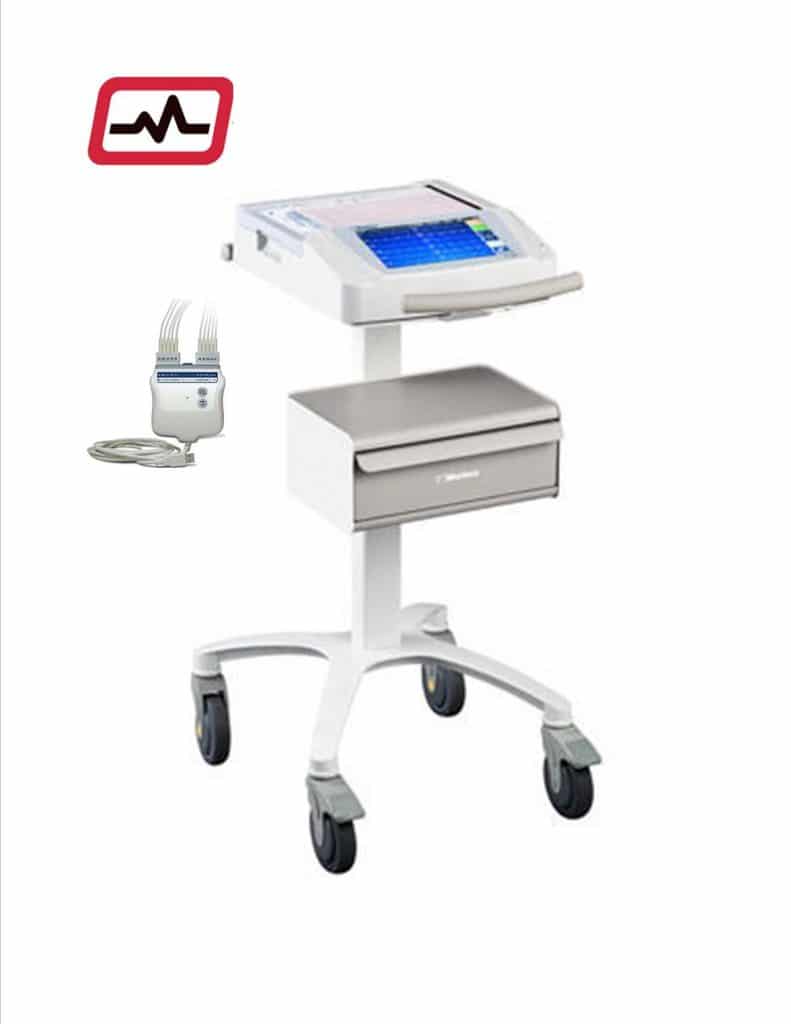 Many devices transmit data to a mobile application or computer software and all measurements taken (usually unlimited, in the cloud) are saved.
But some devices also integrate an internal memory capable of storing a limited number of minutes of ECG recordings. This allows you to consult your electrocardiogram history without the need to export the data, even with graphics